Rental contract 2+kk, Prague 9, Prosek
Klára Fidlerová was an excellent realtor for the whole management process of the long term rental contract of our Prague apartment. I would fully recommend her to anyone.
Having just arrived to Prague with no knowledge of Czech language, she communicated with us with excellent proficiency. She guided us step by step during the whole rental process and took great care in kindly explaining us all the documents in Czech language and answering all of our questions.
Once we decided to rent, Klára prepared all the documents very efficiently and arranged the meeting with the property owner making sure that everything was in order when we signed the contract. She also provided us with many invaluable tips to help us settle in Prague.
We were very lucky to have found her and having her managing our rental.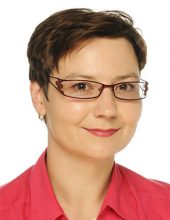 MUDr. Klára Fidlerová
Hypoteční poradce a převodce, zkušenosti v realitách a financích od roku 1998
Čeština Angličtina
+420 733 746 977 nebo +420 273 134 681
K ukládání, nastavení a správnému fungování využíváme soubory cookies. Používáním webu s jejich používáním souhlasíte. Více informací
The cookie settings on this website are set to "allow cookies" to give you the best browsing experience possible. If you continue to use this website without changing your cookie settings or you click "Accept" below then you are consenting to this.